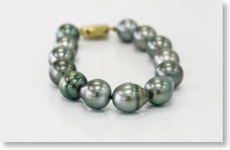 In todays age where most of our jewellery is mass produced overseas and local handmade products are getting less and less, it is nice to know that a small local jewellery shop can provide you with high quality handmade products, service and knowledge. Our staff have a wealth of knowledge in all aspects of jewellery.

John has been in the jewellery trade for 50 years both in front serving and on the bench. He is our wiz with watches. He started in his teens and did his apprenticeship in watches and also complete jewellery design.


Rox is our "Senior Valuer" and jeweller. He has been in the trade for 25 years, completing his jewellery apprenticeship when he started out in the trade. Since then he has undergone years of study in Gemmology, which also includes Diamond Grading and opals. His passion is coloured stones, namely Ceylon Sapphires and is able to supply with high quality and service.

Leanne has been in the jewellery trade for 33 years, also starting her jewellery apprenticeship in her formative years. After third year decided to specialise in "Pearl Threading" and has been doing this now for 30 years. The technique she uses is one that has been handed down through generations and consequently is able to offer you a high quality, skilled and professional service.

If you are passing please feel free to pop in and say "hello". If you have any questions, please don't hesitate to ask......there are no silly questions....